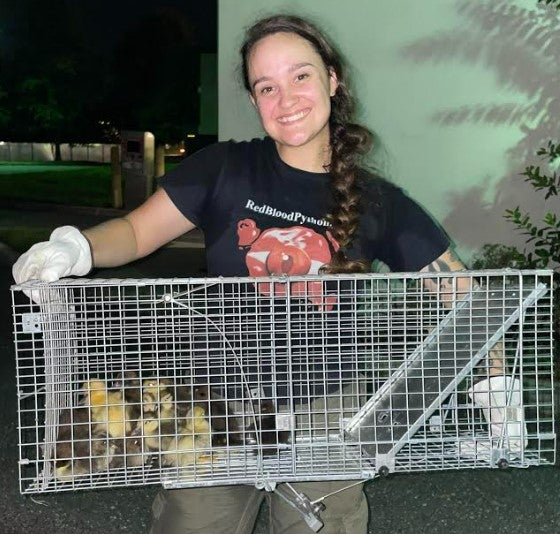 Our Safe Haven tech was called out to a location in Florida for a duck reduction job. Muscovy ducks are classified as an invasive species in Florida and can have detrimental effects on native waterfowl populations. Keeping their numbers at a manageable level helps not only business owners, but local wildlife too! There were around 20 ducks roosting in and around this facility, with over 30 ducklings and 3 nests ready to hatch any day.
To remove these ducks humanely, 2 bird technicians had to remove them at night over the course of three visits. They removed 17 adults, 30 ducklings, and 3 nests all with about 20 eggs each.
Our comprehensive bird services also include exterior population reduction, nest removal, vulture control, and bird of prey removal.
Keeping their numbers at a manageable level helps not only business owners, but local wildlife too!

Cori