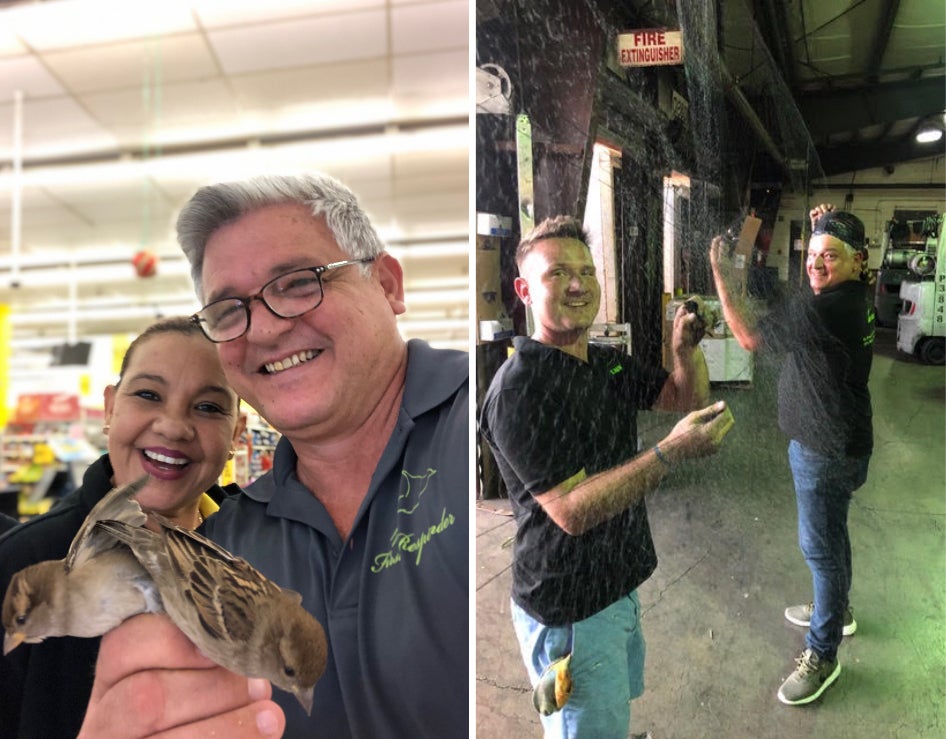 Who We Are
National Experts
Safe Haven provides innovative bird and wildlife removal services to some of the most recognizable Fortune 500 companies in the country. Our customers include commercial, retail, academic, government, food, and distribution facilities. We are the #1 trusted bird and wildlife experts in the USA!
Learn More About Us
100% Guarantee
Our specialists will remove and relocate all of your interior birds or you do not pay.
Patented Process
Our mist netting process successfully captures birds in facilities up to 2,000,000 ft2.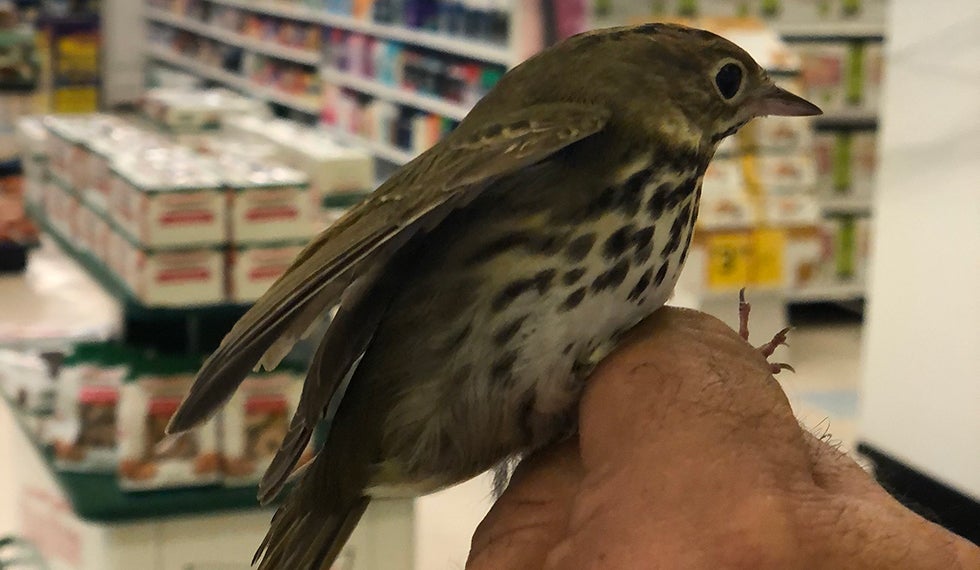 What We Offer
Bird Removal
Safe Haven's patented process allows your facility to remain fully operational while birds are removed. Our live-capture strategies focus on bird species, site conditions, flight patterns, nesting habits, facility design, and whether the birds are inside or outside of your facility. 
REMOVE THE BIRDS, REMOVE THE PROBLEM™
Learn More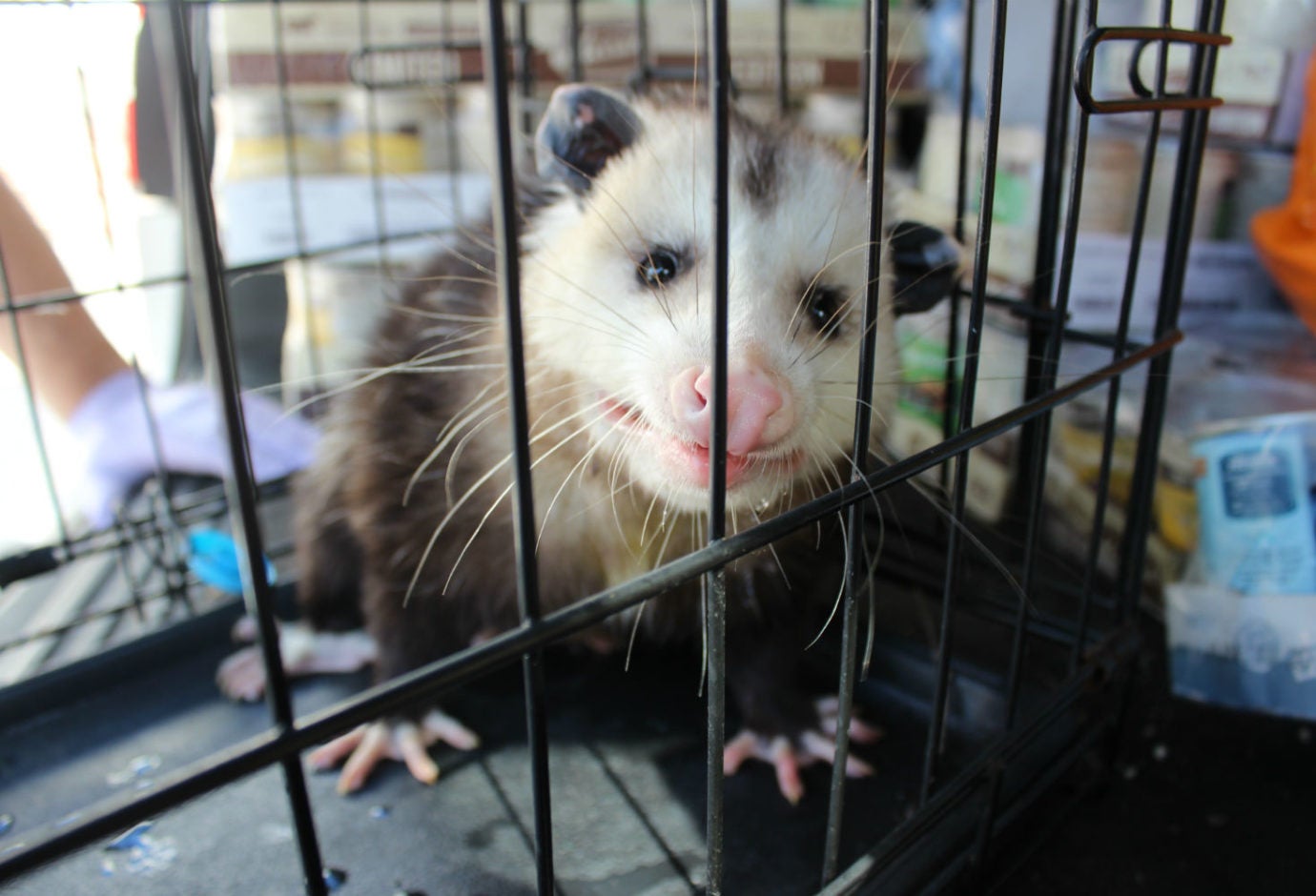 Wildlife Removal
Safe Haven removes even the most aggressive raccoons, squirrels, chipmunks, bats, snakes, iguanas, and other wildlife. Our experts are licensed and bonded to ensure compliance with laws that dictate the handling of captured wild animals.
NO SHOOT, NO HARM, NO FOWL™
Learn More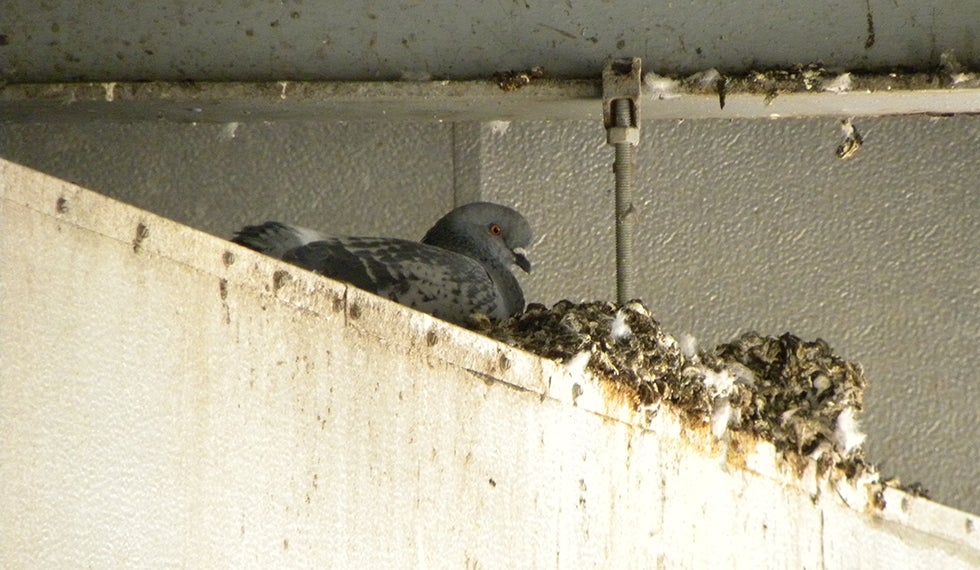 Nest Removal
Stop overpopulation before it starts! Our specialists are trained to identify which nests are active and inactive to determine appropriate removal strategies to comply with laws that protect certain species.
Learn More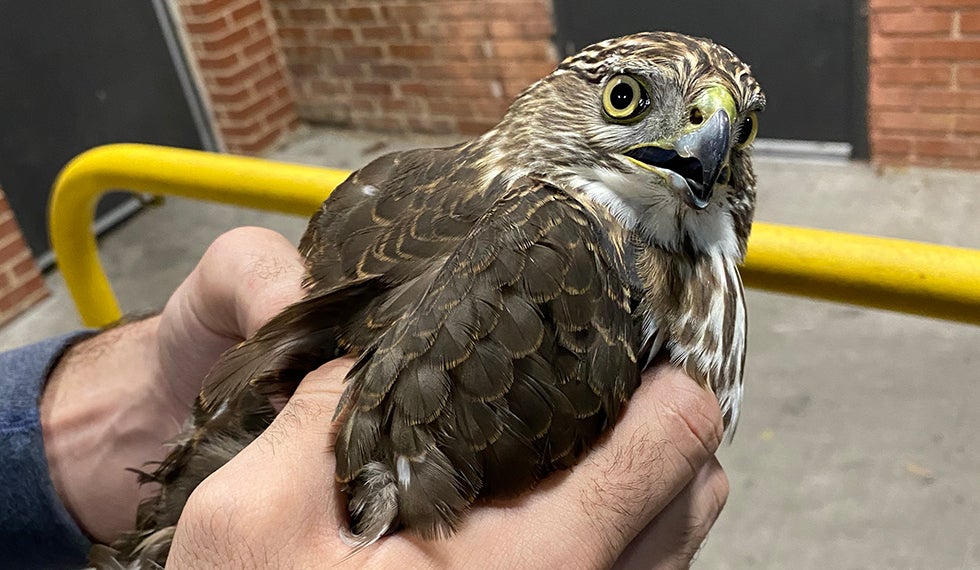 Vulture and Other Bird of Prey Control
Safe Haven provides a program to repel unwanted vultures on your property. We also offer removal services for hawks, falcons, and other protected birds of prey.
Learn More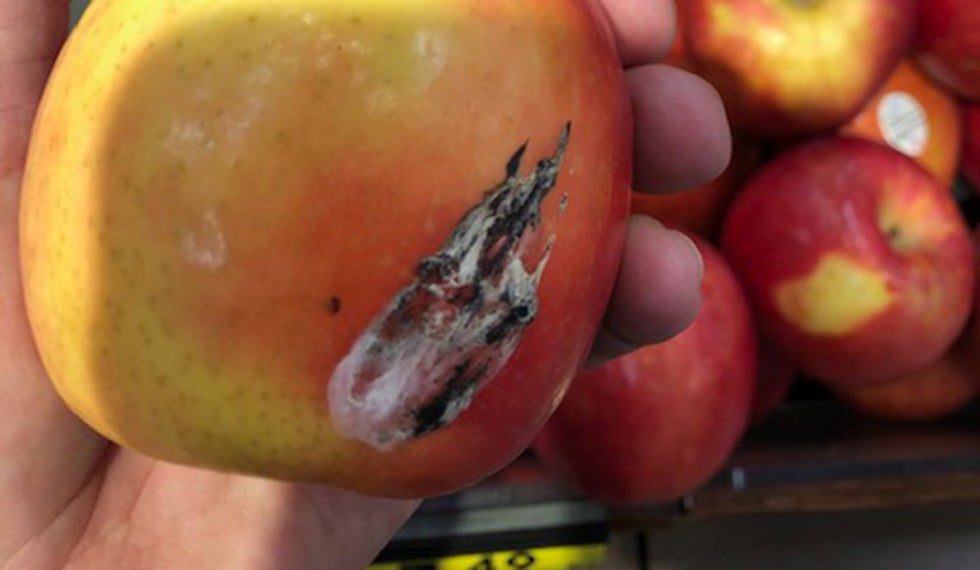 Audits and Inspections
Our audits and inspections help mitigate bird and wildlife problems in your facility to help comply with OSHA, CDC, and FDA. We customize audits and inspections to meet your business needs.
Learn More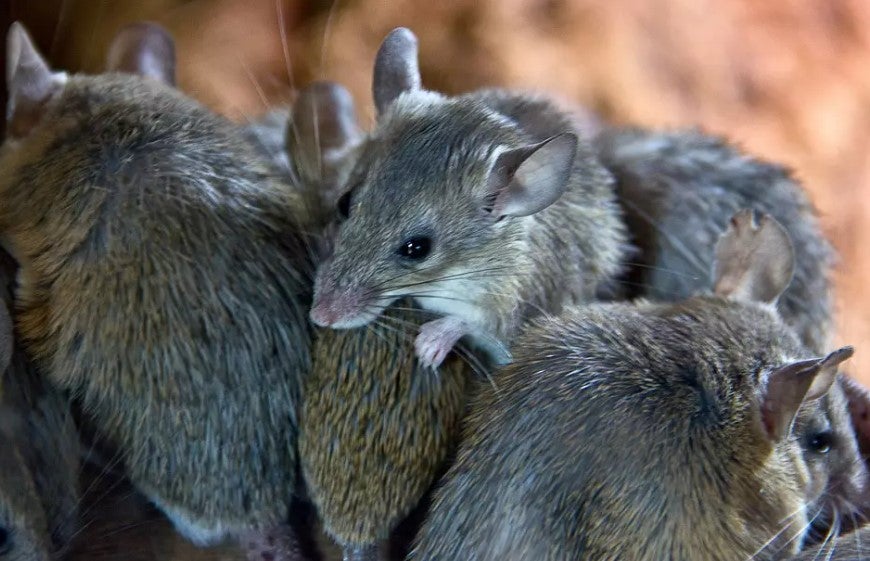 Exclusion
Safe Haven has repeatedly demonstrated our ability to resolve complex avian and wildlife issues. Not only do we remove birds, rodents, and animals, we also create customized plans to exclude nuisance wildlife from entering your business.
Learn More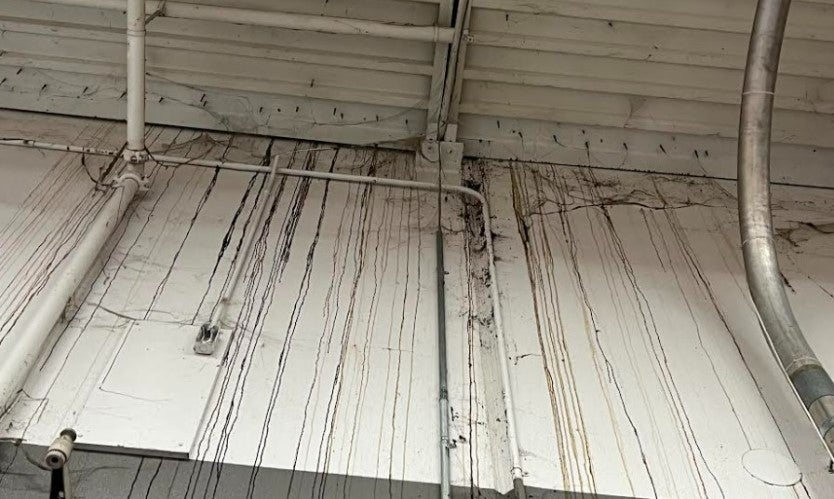 Cleaning and Sanitation
Nuisance wildlife and rodents carry pathogens in their feces which increase the risk of disease. Cleaning and sanitation of affected areas is essential for ensuring the safety of your staff and customers. When combined with an appropriate trapping program, both services provide more long-term protection.
Learn More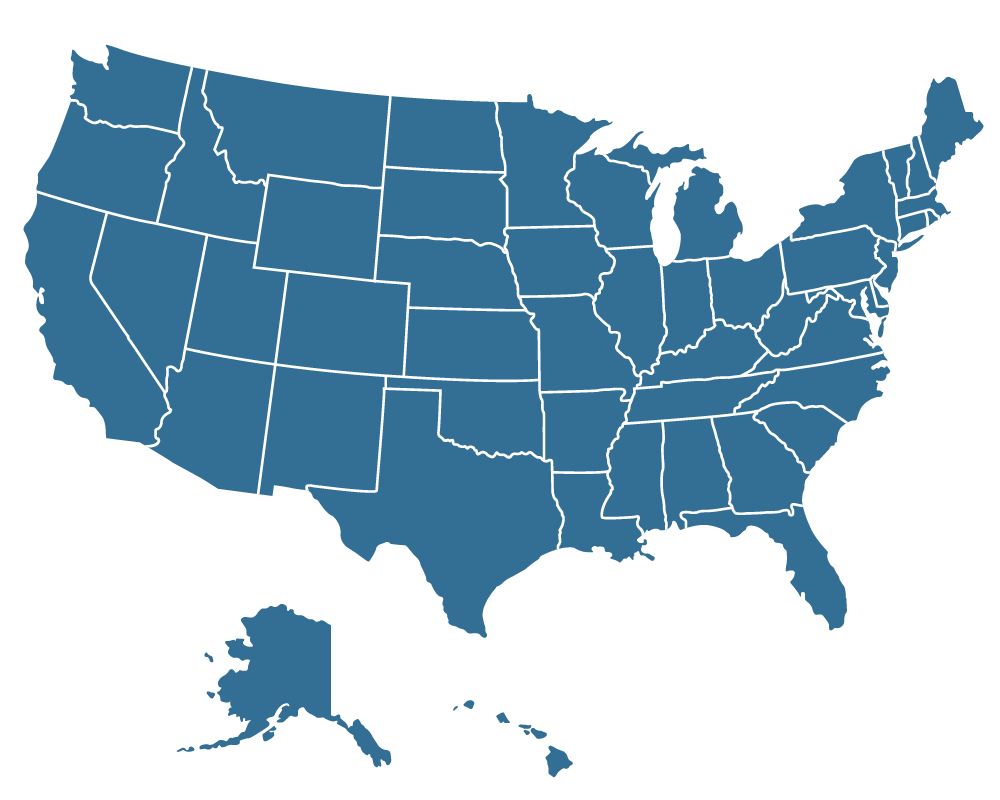 We Service the Entire USA!
Safe Haven's national presence allows us to offer flat rate pricing whether you have 1 or 100 birds in your facility. All services include a free inspection and property report with recommendations.
Job was expertly performed! Everyone in the store was so impressed.

– Lorraine

We have never had to deal with a buzzard infestation before and frankly we really did not know where to turn for help. We were very fortunate to find your company.

– Gary

Safe and effective way of getting our little flying friends back in the sky. Thank you!

– Laura

You set up so perfectly last night and never got in the way of the customer. I was so impressed with your way of business and you were an absolute joy to work with. Again, I really appreciate you!

– Ashley

I am thankful for you and the Safe Haven team! You make it easy doing business.

– John

Thank you so much. The store highly praised your team.

– Judy

Thank you so much! Not sure what I would do without you guys!!

– Brenda

My favorite trapper! 🙂 Always does a perfect job! 🙂 Great personality and friendly. Super job!

– Jaloia

…wonderful job relocating birds to a safer place here in Southern California.

– Lori

Safe Haven came in yesterday and by this morning had captured 6 birds. The young man had not only completed his task, he did it without disrupting our operation. Thank you for the rapid response and directing us to the company that could get the job done as advertised!

– Tim

Wow! I am embarrassed at how long that bird has been in this store – it has been MONTHS. And the staff have witnessed many failed attempts to capture it. GREAT JOB to your team! And thank you! We will certainly be contacting you again if we have another issue!

– Stephanie